After graduation from Central Michigan in 1978, Bob began his accounting career as a staff accountant with a large regional firm in Saginaw, Michigan. In 1980, he relocated to Delaware and took a position as controller with a manufacturing company in Milton, DE. During the next five years, Bob installed an accounting system, pension plan and a job-costing system for the manufacturing segment of the business. This experience provided Bob with a true appreciation of the information business owners need from their accounting systems to make sound business decisions and also gave Bob a unique perspective that many CPA's do not have.
In 1985, he returned to public accounting, became a CPA and was the Tax Manager at a large CPA firm in Georgetown. In 1989, he decided to start a firm and opened an office in Milford. In 1996, Bob started Starkey & Company, PA initially working from home and then opening an office on North Walnut Street. The firm now has seven dedicated, professional staff and is serving the needs of business and individual clients in Delaware and many other parts of the country.
Success is not measured by reaching a destination, but by the quality of the journey you take as you move forward towards achieving your goals.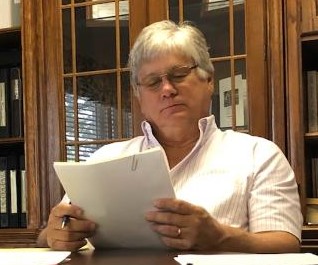 Education
Central Michigan University - BS, Accounting, 1978
Professional Experience
President, CPA
Starkey and Company, PA
1996 – Present
Owner, CPA
Luff & Starkey, PA
1990 - 1996
CPA
Demartin & Associates PA
1989-1990
Tax Manager, CPA
Jefferson Urian Doane and Sterner
1985 - 1988
Supervisor, CPA
Faw Casson & Company
1984 - 1985
Controller
Atlantis Plastics Corporation 
1981 - 1984
Community Participation
Milford Rotary Club
Downtown Milford, Inc
Milford Little League
Boy Scouts of America Troop 911 Pack 186
Milford Senior Center
Milford Parks & Recreation
Contact Bob