Lori has over twenty years of experience preparing taxes and assisting clients with all their accounting needs such as tax planning, tax preparation, payroll tax preparation, and Internal Revenue Service and Division of Revenue correspondence. She has proficient knowledge of QuickBooks, Tax Works, Ultra Tax, Pro Series and Microsoft Dynamics Retail Management Systems. 
With over twenty years of experience, Lori has worked with individuals preparing their personal and business tax returns. Her experience includes industries such as restaurants, liquor stores, hair dressers, car dealers and farmers. She has prepared such tax returns as C-Corporations, S-Corporations, Partnerships, Sole Proprietorships and Individual Returns. In addition to Federal and Delaware tax returns, Lori also has experience with Maryland, Pennsylvania and New Jersey state tax returns.
Lori has also has fifteen years' experience owning and operating a family retail business. She is acutely aware of the various types of tax situations clients face on a day to day basis within their business and is well equipped to assist with all their needs.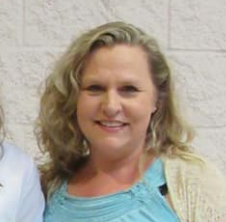 Education
Wilmington University - Bachelor of Science, Accounting, 1998
Delaware Technical Community College - Associate Applied Science, Accounting 1993
Professional Experience
Associate
Starkey and Company in Milford, DE
2005 – Present
Owner
Wilson's Package Store
1999 - 2014
Staff Accountant
Berry Barlow & Warrington
1994 - 1999
Organizations